Ellen Bjerkehag is a connector and network specialist with 10 years of experience within sales and marketing, both in startups and established companies. She is known for her unique way of creating partnerships and collaborations, her passion for people and her true brilliance in making other people shine.

She has experience in both speaking and moderating events across Europe, but her true talent lies in building community and event strategies, interviewing speakers and moderating panels on stage.

One of Ellens biggest streghts is to see opportunities and possible collaborations but also to help people to think bigger and belive in themselves. Her true passion is people and thats why she loves partnerships and thrives in te role of helping brands and people to grow.

Since 2017 she work as a consultant with companies and entreprenours across Europe and US with a focus on
making connections and building brands globally.

| Personal Branding Strategies | Speakting & Pitch Training | PR | Event & Marketing |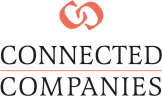 She work a freelance Agent and Personal Branding Strategist at Connected Companies.

Connected Companies is a PR agency that help entrepreneurs to establish visibility and grow their business from who they are and what they know.

The Programs and strategies are created for founders and Speakers and the company offers consulting in Personal Branding, Marketing, PR, Media Training, Media Coverage and preparing for and booking speakers on stage.

She is one of the pioneers of Global Woman Club, a global network for women in business.
Global Woman has grown from one to more than 20 Clubs globally since she started to work as a consultant with Global Woman, in may 2017.

She consulted as Marketing and Sales Director for Global Woman 2017- 2019.

She had a significant part of planning, building, moderating and speaking at events across Europe.
She stepped in as a operational and strategic consultant and partner for the The WING Summit and Awards 2019.

They brought together world leaders from all fields. Issues of social development, human rights and women's rights where topics of the event.

The WING Award Gala was held at prestigious Grand Hotel in Stockholm and companies as Bonnier News Tech, Adobe and Plan International was sponsors and partners to the event.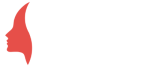 Download logos & images here:
"I never created a single thing without tapping into other people's knowledge and I want to encourage people globally to do the same. You don't need to know and do everything yourself.
As I see it, personal growth, life and business are the same as a big puzzle. You need to build it – piece by piece."